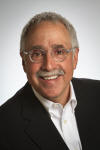 His experience in nonprofit leadership and consulting
brought exceptional value to the team.
Michael Henderson, Executive Director, Project VIDA (testimonial)
Dr. Mark Light is a street-smart trusted advisor, a top-tier teacher/trainer, and a best-selling author. He is Founder and President of First Light Group whose mission is Putting Your Future Within Reach®. Recent projects include a cohort-based Sustainable Strategy Program for five homelessness agencies convened by All Chicago and funded by The Chicago Community Trust, an Emerging Leaders Program for the Chicago's McGaw YMCA, multiple coach/advisor assignments, and Strategic Board retreats. His work strengthening executive leadership individuals and teams includes a four-year continuing relationship with Chicago's Howard Brown Health.
He is an Assistant Professor in Seattle University's Arts Leadership program. Past work includes full teaching professor in DePaul University's School of Public Service and instructor at Case Western's Weatherhead School of Management where he received the Mandel Center Teaching Award. Mark holds a BFA in theatre from Drake University, an MBA in arts management from UCLA's Anderson School of Management, and a Ph.D. from Antioch University.
Mark is a limited partner in Forager Films, which supports independent film production from notables like Joe Swanberg (easy, Drinking Buddies, Happy Christmas, and V/H/S) and Alex Ross Perry (Wake Up Phillip, Queen of Earth, and Golden Exits).
For 15 blockbuster seasons, he was the CEO of the Victoria Theatre Association and led its "You are the star" transformation into a top-30 performing arts center by boosting show attendance 19-fold to 430,000, subscriptions seven-fold to 25,400, and revenues 25-fold to $21.3 million. He also opened three new venues including the $130 million Schuster Center. As a decades-long Tony® Awards voter, he won The Broadway League's first-ever Award for Outstanding Achievement in Presenter Management. Other arts career notables include Louisville Ballet executive director, Virginia Opera production manager, world-traveling Nikolais Dance Theatre technical director, and Interlochen Center for the Arts theatrical division technical director and lighting designer.
Mark has written three books: Results Now and The Strategic Board from Wiley, and Executive Committee from BoardSource. Amazon will publish his fourth book, Sustainable Strategy: Develop, Decide, Deliver. The Nonprofit Quarterly is home to his Dr. Conflict column.
He is currently President of Chicago's Rough House Theatre. Past volunteer work includes two years mediating for the Dayton Mediation Center in small claims and juvenile court. Past board service includes the Ohio Association of Nonprofit Organizations, Bank One - Dayton, and Equitas (formerly AIDS Resource Center of Ohio).
Click here for Mark's curriculum vitae.
You have the distinction of being the only presenter
at our recent Certification program that received a 100% rating.
Melissa A Smith - Former Executive Director, Institute for Ethical Leadership - Rutgers Business School