About Mark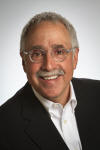 His experience in nonprofit leadership and consulting
brought exceptional value to the team.
Michael Henderson, Executive Director, Project VIDA (testimonial)

Dr. Mark Light is President and founder of First Light Group with a mission to bring your future within reach. He is a trusted leadership coach who empowers others to go for great, a master teacher known for his contagious enthusiasm and actionable learning, and a street-smart writer. His leadership experience includes 15 blockbuster seasons transforming a small Midwest theatre into a top-30 arts center by making the customer the star. He was a decade-long Tony Awards voter and received the first-ever Award for Outstanding Achievement in Presenter Management from The Broadway League (whose members vote on the Tonys).

As a trusted leadership coach, Mark empowers others to go for great. He is an International Coach Federation Associate Certified Coach and an iPEC Certified Professional Coach. As a graduate of the Center for Creative Leadership Coaching for Greater Effectiveness and Leadership for Development programs, he is certified to use all of the Center's assessments.

Mark is a master teach whose classroom is anywhere leaders attend his active-learning seminars. He was consistently the highest rated full teaching professor at DePaul University's School of Public Service and an instructor at Case Western Reserve University's Weatherhead School of Management where he received the prestigious Mandel Center Teaching Award.

Mark's street-smart writing has led to three published books: Results Now and The Strategic Board, both from Wiley & Sons, and Executive Committee from BoardSource where he served on its Council of Editorial Advisors. He has written for Board Member magazine, the Nonprofit Management and Leadership Journal, and the Nonprofit Quarterly, which is home to his Dr. Conflict and You First columns.

Mark is a avid film buff and a limited partner in Forager Films, which focuses on supporting independent films by such notables as Joe Swanberg (easy, Drinking Buddies, Happy Christmas, and V/H/S) and Alex Ross Perry (Wake Up Phillip, Queen of Earth, and Golden Exits). First Light Group is also a contributor to the Easlen Inspirational Film Festival.

Mark holds a BFA from Drake University, an MBA from UCLA, and a Ph.D. from Antioch University. Click here for his curriculum vitae.

You have the distinction of being the only presenter
at our recent Certification program that received a 100% rating.
Melissa A Smith - Former Executive Director, Institute for Ethical Leadership - Rutgers Business School